GoRacers.com is using this period of time to look back on some of the events and people that made a lasting impact on their particular sport when it was their time to shine.
Today we look back on the OVC Men's Golf Championship, won by sophomore Nick Newcomb at the Country Club of Paducah on April 22, 2008.
Several notes of interest came out of the day including the hole-in-one he made early in the final round in Paducah, Kentucky.
Local Talent Wins OVC Prize
Out of Marshall County High School, Nick Newcomb won the OVC championship in 2008 with scores of 75-71-70=216. His one-shot win edged Phil Hendrickson of Eastern Kentucky and Austin Peay's Grant Leaver.
Newcomb's win kept a local flavor for Racer champions in the event as he followed Brandon Henson of Mayfield, Ky., in 2001 and Murray, Ky., product Adam Grogan in 1996.
Newcomb came back to win the OVC individual title again in 2010 as he capped a career at Murray State that included him being honored as OVC Player of the Year in 2010. Nick's career at Murray State paved the way for his brother, Patrick, to come to MSU. When Patrick, a freshman and his brother Nick, a senior, teamed up in 2010, they led the Racers to the OVC team title. Patrick went on to win a pair of OVC Player of the Year awards in 2012 and 2013 and won OVC tournament championship in 2013.
A little Luck Never Hurts
Murray State's Nick Newcomb didn't know it, but his tee shot at the second hole of the final round in 2008, was a shot for the ages. Playing the par-3 185 yard hole, Newcomb hit what he described as a "knock down five iron," and it went into the hole on the fly for his first career hole-in-one in tournament play.
"When that shot went in, I just tried to keep my cool because we still had a lot of golf left to play," Newcomb recounted to GoRacers.com in 2008. "But after that, I didn't hold anything back the rest of the day. I had to try and make something happen, I was able to play well and only had one bogey the rest of the round."
Newcomb took the lead for good when he made birdie at the 17th hole, he made a routine two-putt par at the par-5 18th to take the OVC title.
"When Nick came here last fall, his goal was to win the OVC Championship," Hunt said in 2008. "I'm happy to see him do it, and to do it against the best player in the league, that's impressive."
As a team, the Racers finished second in the OVC final to Eastern Kentucky. If the Racers couldn't win the team title, the medalist championship for Nick Newcomb was the next best thing for MSU Head Coach Eddie Hunt.
In a neat twist of irony in 2008, Newcomb was the first MSU player to win the OVC title since Brandon Henson did it for the Racers in 2001. Henson, Newcomb's first cousin, was there in person to watch Nick win.
Newcomb, a native of Benton, Ky. had plenty of family and friends lending support all day long in 2008.
"It was huge to have all the family and friends there today," Newcomb said. "My whole family was there and I have a bunch of friends who took off work to come and support me. Some of our Murray State teammates came out and it was just an awesome situation to be in."
Paducah Course Hosts OVC Tournament
In a time when a pair of local courses in west Kentucky hosted OVC golf championships a total of 13 times, the Country Club of Paducah hosted the OVC men's tournament in 2002 through 2004 and again from 2006 to 2008. The Paducah club hosted six OVC championships, but the Racers were never able to win one there, but did have good finishes of second place in 2004 and 2008.
The OVC women's championship was held at CC of Paducah from 2002 to 2004 where Murray State won it all three times. Additionally, Drake Creek Golf Club in Ledbetter, Ky., hosted the OVC women's bash in 2006 and 2007 where the Racers finished third and second to winner Jacksonville State.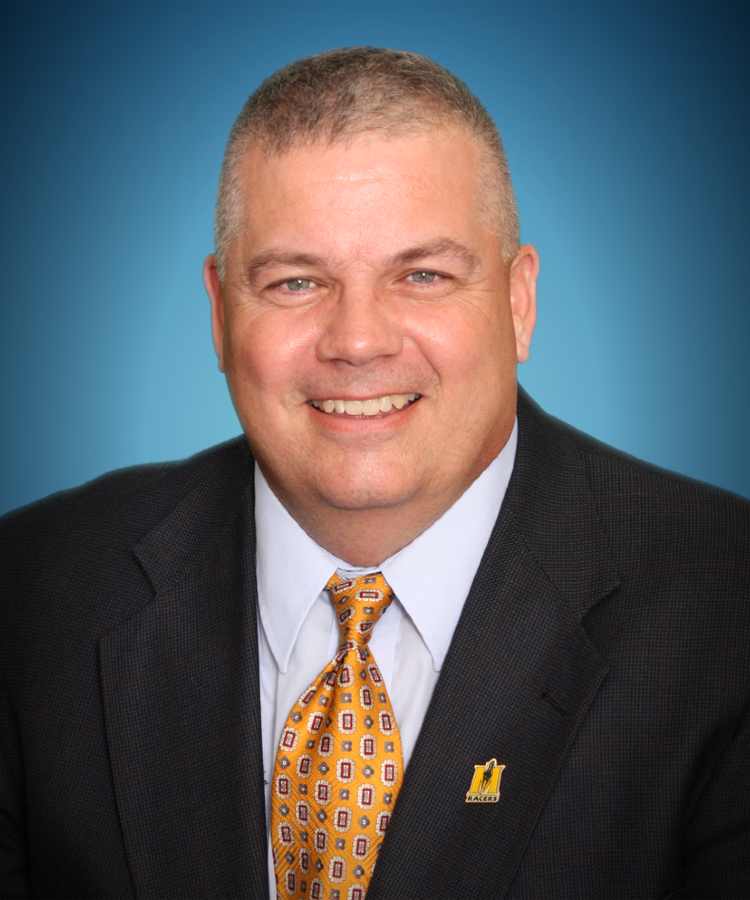 Dave Winder – Associate AD – Media Relations
Murray State University